Solutions
Enhanced Performance & Support
The difference between discreet service and transparent work. Efficient support to not let you be annoyed by problems and get results.
 Enhanced Performance & Support: solving the root cause of the problem
A fully functioning system makes internal and external processes even more agile and efficient.
Our goal is to provide this quality of operation, with services focused on systems already implemented and management of new vendors, to increase the company's productivity and reduce the number of calls.
To do this, our team is trained to work on the root cause of the problem and, therefore, find the proper solution and improve the performance indicators of your business.
Less unforeseen events, more results:
reducing impacts and gaining productivity
People

Highly skilled technical team at the client's disposal, always pursuing to improve performance.

Processes

Full commitment to the business operation to capture information, in addition to active and active governance to ensure the best results.

Automation

Continuous improvement of company-wide process flows and automation focused on improving the company and your business productivity.
SAP Certified Partner Center of Expertise - PCoE
Meta has a two-yearly basis certification by SAP, in addition to receiving audits that analyze excellence in customer service according to high service standards.
This important certification is obtained only by consultancies that maintain AMS (Application Management Services) processes, methodologies, and operations consultants, and also use management tools and technical support for project development.
Confidence
in efficient management
We follow the guidelines from ITIL (Information Technology Infrastructure Library) methodology, a set of best practices that optimizes and improves the quality of IT processes and services in an organization.
Our goal:
To generate gains and productivity to your business through a simple, intelligent management with maximum efficiency!
With 24/7 monitoring, we focus on activities of higher added value, preventing the occurrence of incidents.
This is how we guarantee proactive assistance to unforeseen systemic anomalies, preventing recurrence or the possibility of evolving to a large damage.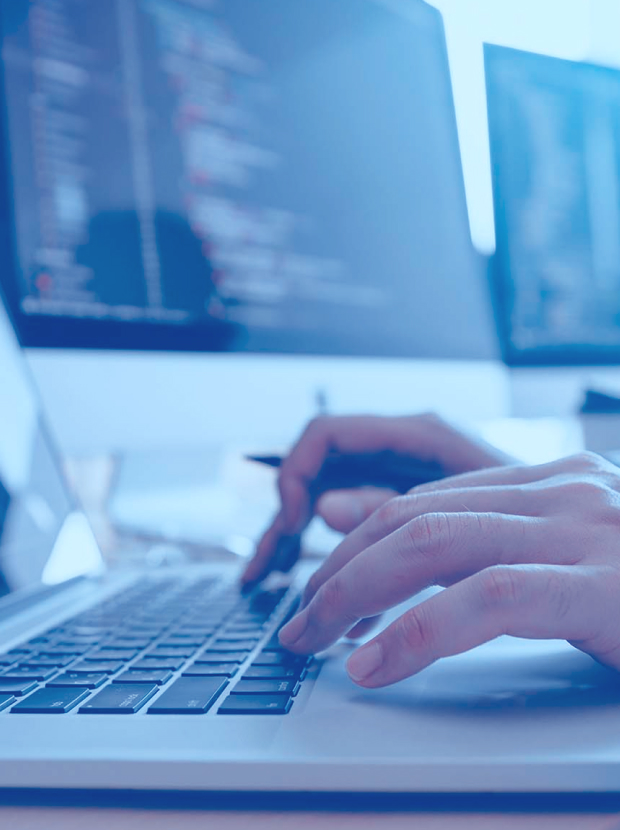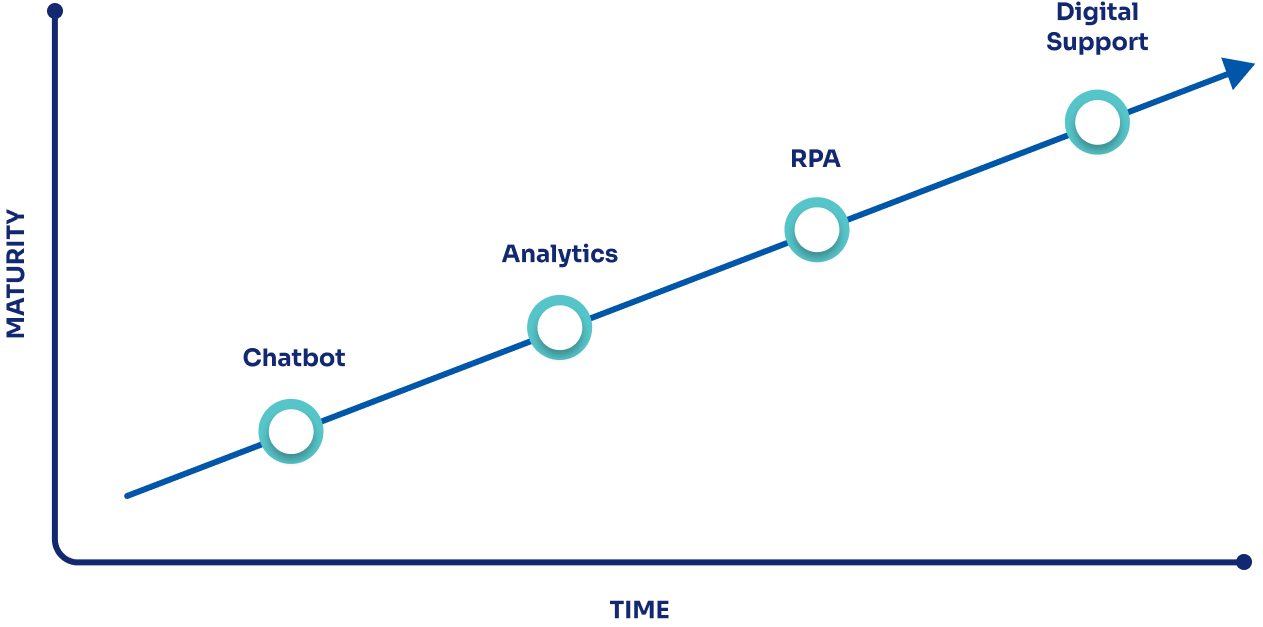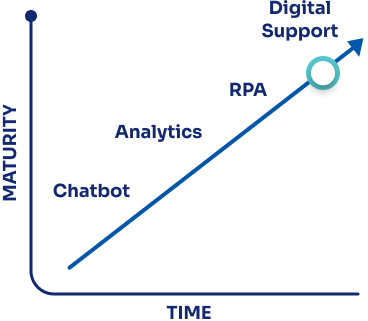 Our AMS solutions are divided into cells and can be contracted as a package or individual solutions.
N1
Service Desk
Resolution of calls based on scripts/requests.
N0
Self-Service
Through automation, the user himself can solve his problem simply and quickly.
N1⅕
Service Desk Support
Team trained to solve occurrences that demand simpler analysis and specific knowledge, increasing the speed of response.
N2
Incidents and claims
When the call needs more complex analysis or decisions about the corrections that should be adopted, the service is activated.
N3
Problems and Improvements
Problem analysis based on recurrences and suggestions for improvement to generate performance gains for the business.
Value Stream
Here, we apply the company's vision with the support service, helping to bring benefits to the business. We apply Value Stream to map the flow towards detailed process designs.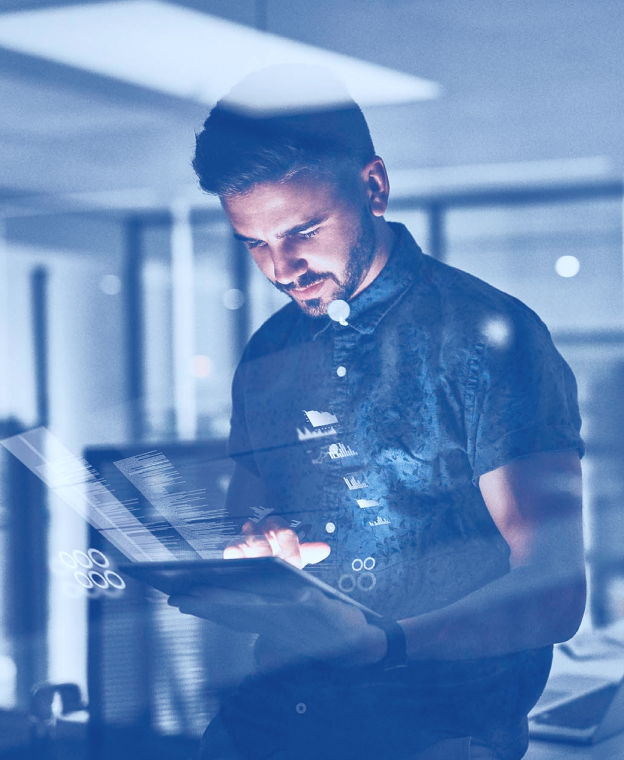 Benefits of efficient management
For us, transparency is essential. Next, we present actual numbers achieved by our customers. Seek a more efficient AMS operation yourself.
35% – 50%

on cost
optimization

10% – 40%

on ticket reduction

5% – 10%

of productivity increase
on yearly basis
Leverage your operation
Meta provides to a flexible and customized solutions that can be tailored to your way, according to your business needs and model. Therefore, together, we achieve better results towards the Digital Transformation for your company.
Service Desk (N1)

We offer a flexible and adaptable service with a mission of maintaining your operation and minimizing IT impacts and failures.

Support SAP (N2 and N3)

Application of best practices through our end-to-end structure, as well as the Run SAP methodology and control by the SAP Solution Manager (for AMS SAP).

Multi-platform Systems
(N2 and N3)

We also support your own systems, to improve internal troubleshooting.

Experts allocation management – Digital Managed Services

Availability of specialized team to perform any services listed above, to improve the delivery of all operations.
Present your operation to us. We'll show you the improvements!
Fill out the form below:
* Required fields.